OUR CHILDREN'S MINISTRIES
Grace Baptist Church has many opportunities for its members to serve and reach out into our community.  These ministries also benefit the spiritual growth and well being of all who involve themselves.  Take a look at what we have to offer in our children's ministries!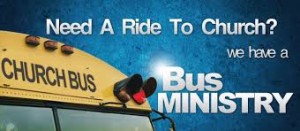 Bus Ministry – providing transportation to and from the Sunday morning Sunday Schools and Church services.  Many children and adults are cared for and brought to a relationship with Jesus Christ who otherwise would not be ministered to.  This ministry provides a great opportunity for the members to reach out and care for the souls of children and their families.  Through the years, God has blessed our church with precious children who LOVE coming to Sunday School and church!  Several are now young adults who are serving God in our church and in other places around the country.  WE LOVE OUR BUS KIDS!!
Sunday School – The children meet in the sanctuary for a special sing time with Pastor Kaighen at 9:30 am.  Each class is then dismissed to go with their teachers for a special lesson for their age group.  Each class enjoys Bible memory work, Bible stories with personal application, skits, object lessons , & puppets!  Teachers often include a hands-on activity  to help their students enjoy and                                                understand the lesson for that day.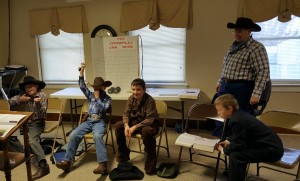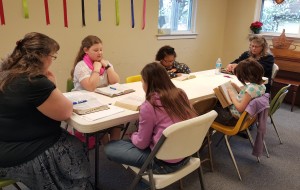 Children's Church is provided for children 12 and under during the morning preaching service as well.  The leaders make this exciting for the children with action songs, object lessons, visual Bible stories, and more!
Wednesday Evening Kids Clubs 7 – 8 pm – While the teens and parents have their own Bible Study time, the kids enjoy learning God's Word using Kings Kids program.
Children's Choir  8 – 8:30 PM –  After club time, the children work on special choir music with our delightful children's choir director, Carla.  The children sing once a month in the church services, and it is always a delight!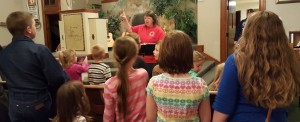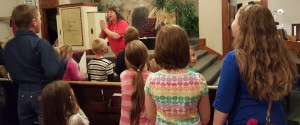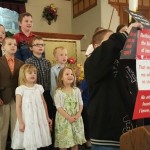 Summer Ministries which you can check out on our summer ministries page include: Youth Camp and Vacation Bible School.  These ministries are life-changing for the children!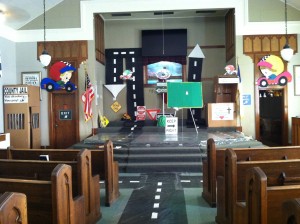 VBS 2015
Click on the picture above to see more about our VBS!